First of all, thank you to everyone who has ordered since we went into isolation and then lockdown. It's really helped to have some sales coming in. Despite fulfilling print-on-demand orders, I've been somewhat anxious about the delay in fulfilling the rest leading to a massive pile to catch up on! Fortunately, I was able to access my workshop this week and retrieve the bulk of my resin stock. This means many orders containing pauldrons, hands, wildlife, etc. have been packed.
Whilst resin products may be listed as in-stock, I am normally able to cast them when actual stock is depleted. This currently isn't the case, so those order containing items which need to be cast are still on hold. I will email those customers as soon as I have an understanding of the situation.
I still can't say when I may be able to restart the casting side of the business. Even if I can gain access to my workshop again in order to retrieve equipment and materials, the business has expanded somewhat since I moved out of the garage – and quite a few other things have moved in to take the space – so I'm not quite sure how to arrange things. As it stands the conservatory is already housing a couple of 3D printers, postage boxes, and crates of resin products!
I'll try to get a stock-take done soon, so you can know whether the item you want exists or not. In the meantime, feel free to contact me and ask in advance of placing an order. Additionally, I'd like to clarify what is definitely available to order:
Anything with the 'print-on-demand' tag
Maow Miniatures
Golem Miniatures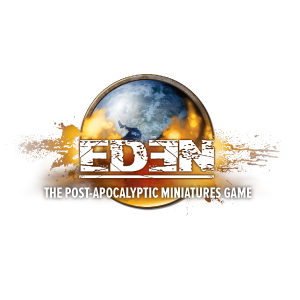 Eden the Game
3D Alien Worlds
3D-printed Japanese scenery.
Movement Trays
Speaking of movement trays, there are a few new releases! These designs were made at the request of two customers. Need something custom? Just ask!
Stay safe and paint your minis!
Ben.